Microsoft and Nokia have already
seeded
the GDR3+Lumia Black update to Lumia 1020, 925, 920 and 820, while the Lumia 1520 is running it out of the box. As of today
Lumia 625
has also joined the Lumia Black bandwagon.
Nokia Lumia 625 phones in various countries around the globe are already getting the notification for both the Windows Phone 8 GDR3 update and Nokia's Lumia Black improvements. In case your Lumia 625 isn't among those, you should be getting the update very soon as well.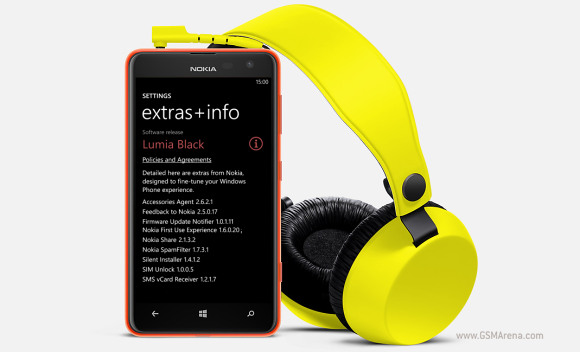 The WP8 GDR3 update now allows you to close apps from the app switching UI, it also brings auto rotation on/off switch, Driving Mode, Bluetooth tethering, better storage management, custom ringtones for messages, and new accessibility options. Nokia's Lumia Black also update adds Bluetooth 4.0LE support.
Now that both updates have been optimized for Lumia phones with 512MB RAM so they work on the Lumia 625, we expect Lumia 520, 620 and 720 to get their updates shortly.
Source