The Nokia Lumia Icon slipped out from under the covers a
second time
– leaking on Verizon's own site no less. By the looks of it, the Icon will be a 5" version of the Lumia 1520 phablet, which coupled with the carrier of choice means this is the
Lumia 929
.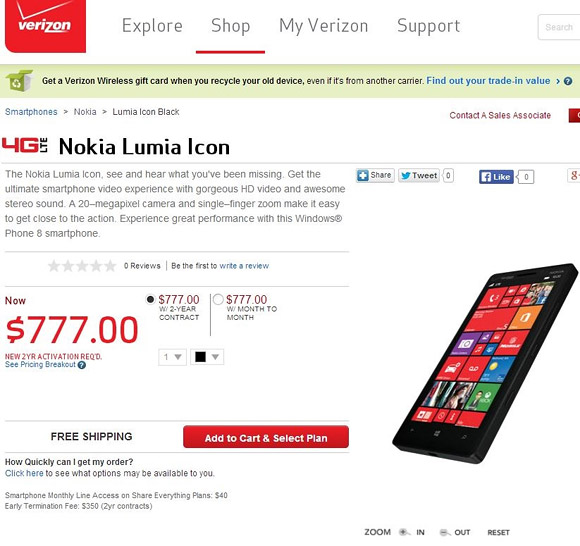 The
product page
(now taken down) describes a premium Windows Phone 8 device with a 5" 1080p screen and powered by a Snapdragon 800 chipset. The camera is Nokia's new 20MP PureView shooter.
Basically, it's the 1520 in a more compact package, which means 2GB RAM and 32GB storage are what's to be expected, even though the specs page doesn't list those (the battery has been taken down to 2,420mAh though).
The page lists the price of the Nokia Lumia 929 (Icon) - $777. It's expensive, but considering the flagship specs and camera experience that's out of reach for other phones, Nokia can set its own price. Plus, that's less than $30 more than the 32GB iPhone 5s.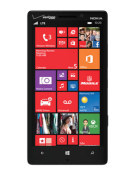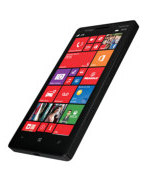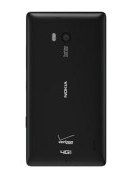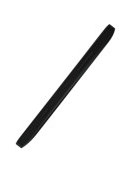 Nokia Lumia 929 (Icon) official images
Anyway, we're sure Verizon and Nokia intend to sell the Lumia 929 with subsidy even though the page says $777 with 2-year contract. Also, 777 could just as easily be a placeholder (the device name will have to be changed for one, so this isn't a finalized page).
Source