The new Nokia Lumia 920 flagship for AT&T has sold out in every color but white at the major US retailers.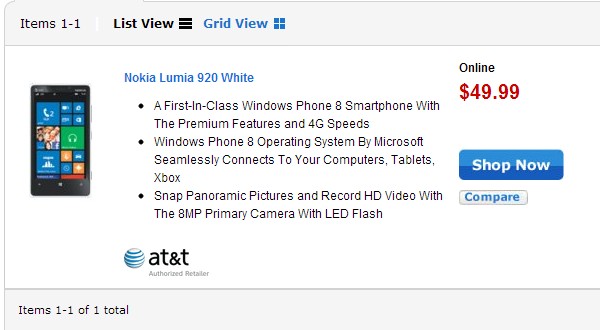 Among the first colors to get gobbled up were red, yellow, and cyan off of Amazon and Walmart's online store, as well as AT&T's own website.
The huge demand really comes as no surprise, considering the very enticing $49.99 price tag which AT&T is putting on the 920 with 2 year contract.
Hopefully AT&T will be able to fulfill all of the Lumia 920 backorders, as the last thing Nokia needs is a supply shortage while trying to salvage a horrible 2012 sales season.
Via