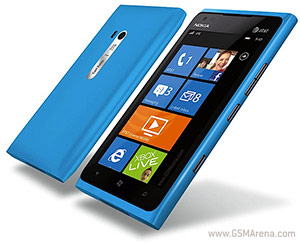 LTE speeds, a 4.3" AMOLED screen, a 1.4GHz CPU and the oh-so-sweet non-painted polycarbonate unibody - the
Nokia Lumia 900
looks like
the
smartphone to have if you are interested in the WP platform. And thanks to the
Microsoft
brick and mortar stores, you can now book your unit and make sure you will be among the first to get it.
It costs $25 to pre-order a Lumia 900 and you can have it in either cyan or black. Sadly, there is still no official confirmation of
the rumored March 18 launch date
, but barring any issues with the technical acceptance of the device, that should be the date to look forward to.
To get the actual Nokia Lumia 900, you will have to sign a two-year contract with AT&T and pay $99 upfront.
Meanwhile, Nokia's CEO, Steven Elop, went on record saying that salesmen are a part of the reason for the WP struggles in the market. According to Elop, the shop assistants aren't doing their best to promote Windows Phone devices, choosing to push other, easier-to-sell platforms instead. Mr. Elop went on to say that the guys and gals in the smartphone shops only "want their commission and tend to only show phones they think might sell".
To be honest that's a rather ridiculous claim - it's only natural that salespeople will show phones think they will actually sell and not waste both theirs and the customers' time instead. It's up to Nokia, Microsoft and the other Microsoft partners to make sure that WP smartphones are actually on that easy-to-sell list.
Source 1
|
Source 2