If you have already placed your
Nokia
N8 order, there is a chance you've heard today N8 is delayed with a few weeks. Nokia denied the flagman needs any further work, all pre-orders should ship in time.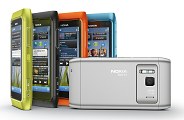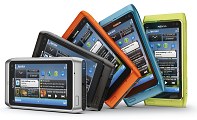 Nokia N8 official photos
Earlier today Nokia sent
emails
about delaying N8 because of "some final amends". Here is the statement:
"The amount of preorders has exceeded our expectations and we are working hard to deliver the Nokia N8 to the market. In some markets, we had planned to start delivering the Nokia N8s to our pre-order customers by the end of September. To ensure a great user experience, we have decided to hold the shipments for a few weeks to do some final amends. We're thrilled with the response that we've had to the Nokia N8 and assure everyone who've pre-ordered it already that it'll be worth the wait! We expect consumers to get their Nokia N8s during October."
Following this, Nokia just issued an official press statement rejecting this. The company still has 30 September as a launch date for pre-orders. Any possible delays would be related with the shipping itself and not with additional work on the
phone
.
Pre-orders will start shipping on 30 September. In the worst case scenario you'll get your N8 in the first days of October and if you mind, you should take it with the
postal service
.
Are we the only ones who find the contradictory statements disturbing?
Source
Nokia N8 shipping update
By Maija posted on the 21st of September 2010 at 8:54AM

ESPOO, Finland –
There have been a few stories this morning about the N8 availability which we feel need clarification. As we have previously said, we still expect to start the shipments by the end of the third quarter. As with every global launch, when the device reaches the hand of the customer will vary by market and operator.
We have received a record number of online pre-orders for the Nokia N8. We had targeted our online pre-order customers to receive their N8s by the end of September. As it can take time from the beginning of shipment to arriving at their doorstep, in full transparency, we have advised our pre-order customers that they should expect their new Nokia N8 in October.